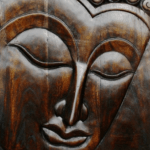 The most common job interview questions for recruitment go like this:
"Tell me about yourself."

"Why are you leaving your current position?"

"Why should we hire you?"

"Why are you interested in this job/working for this company?

"Tell me your greatest strength."

"Tell me your greatest weakness."

"Do you have any questions for us?"
All good-to-know questions and answers. However, if I had just one question to use to pick a candidate from a short list (experience, and other qualifications being equal), it would be this:
Perhaps you have objections to the proposition that executive management personnel selection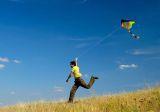 should be so simple as to hinge on the answer to one question. I agree with you. I too want to avoid oversimplification.
Equally so, I have rebuttals to the way some senior management recruitment decisions have become overly complicated, confusing and stereotypical.  That adds to the clutter and reduces visibility about who a person is, as a worker and a citizen.
As soon as this question, "What Do You Do for Fun?" is voiced, the data starts pouring in and I'm reading the candidate like the scoreboard at Super Bowl. Not only am I drawing conclusions and impressions, but the candidate is doing the same.
The job applicant may be thinking: "I prepared for the most common job interview questions. How did I miss this one?
I want to know: "Does this candidate have trouble having fun? CEO, COO, CFO, CIO……or dock worker.  It really doesn't matter the job position. Does this person know what fun is and how to allow it into their life? Does this question pose a threat of some sort to their ego or self-identity?
Why Do I Think This "Fun" Question Is So Important?
Regardless of age, number of years in the corporate world, business sector or amount of money involved, how this question is answered reveals aspects about personal character and how a person gets along with co-workers.  For example:
Do you dive right in with a smile on your face ready to tell me what you like to play at, what makes you laugh and with no editing about what you think I need to hear? Or are you more interested in making a good impression than having fun discussing fun?
Most often, the fun question gets heard as, "What do you do for recreation, outside of work?" I never said what do you do for fun away from work. Is it possible to tell me what you like to do for fun at work? Or is fun at work a foreign language, something you only do in another compartment of your life?
How honest are you? Do you tell all with full transparency and enjoy doing so or do you only give what you think are socially acceptable answers?
Do you tell me what you do for fun to emphasis how competitive and ambitious you are?
Do you like only fun activities that are solo, social or a mix of both?
Can we have a little fun answering this question? There are numerous articles online which coach how to answer this "Fun" question so the interviewee gives the "right" answer. Those guidelines don't sound like much fun to me because premeditation kills most fun.
When do I get a glimpse of you without pretension if not in your answer to this funny little question?
Here's What I'm Really Looking for With This Interviewing Question
People who practice having genuine fun on a regular basis are familiar with play, pretend, make-believe, s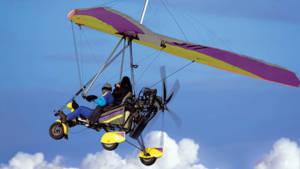 spontaneous creativity and humor.
These are essential traits and characteristics of problem solvers. Innovation and invention begins with, "Just for fun, let's imagine….."
These personal attributes also make people much easier to live with over the long haul.
The most common reason people leave a job is not due to incompetence.  Job failure is 90% of the time due to attitudinal problems of the employee or some grump they worked with.
Who do you want in your C-suite, in the cubies or on the phones, in the corporate trenches alongside you and your teams? Can we achieve monetary and business success and also have appropriate fun whilst going for the gold? If so, it'll make things much easier.
Job interview questions are essential for making solid candidate selection, but they should also add a little intrigue along the way, just for fun.